Fresco Tortilla
113 Court St, Brooklyn, NY 11201
Order now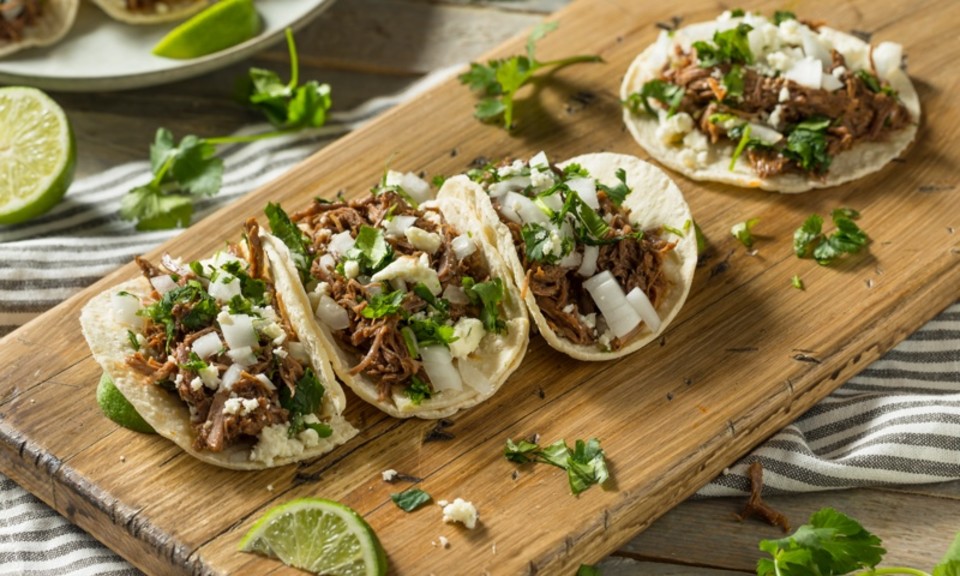 Darren
Food was delicious and arrived on time. My only comment would be that maybe they can change their food containers to something more spacious. But I will certainly order from here again!
Syed
Great food, good price. I suggest getting their combos. They come with a good quantity of food and you can make your own tacos lol
Nurul
Great food , decent price , great shrimps , lots of favor , I order from here for the shrimps
Rob
I recommend it. Less than 30 minute deliv on a saturday night. Large portions of great food.
Myrtle
I normally eat from this restaurant. The food is pretty tasty and I have no complaints.
Amanda
Words cant explain how much I love Fresco Tortilla. I have never had a bad experience here. This is easily my favorite Mexican spot hands down! My food cane right on time and was super hot and fresh. I absolutely loved the cheese quesadilla; it was the perfect size and easy to eat, not messy at all. Very tasty. Loved the way it was made. The rice & beans and chips were all delicious as always, too. Their food is so delicious that you can eat it cold and its still amazing, which is pretty rare to find these days. You will not regret ordering from here!
Rachel
I love this place (for delivery or pick up, not dine in). It's cheap and quick. I absolutely love the black bean tacos - fantastic vegetarian option. Additionally the cheese quesadillas are crazy good - fluffy, fresh tortillas and tasty cheese. One last thing - the salsa is great! I always use it all up. Great place - I highly recommend it!
Amanda
as some that grew up in san diego and loathes NYC mexican food, I've ordered from here for years now. I love them. They keep their recipes incredibly simple and their prices low. They always deliver under 30 min. I think i've ordered from them 3 times already this week.
Jessica
I've ordered from Fresco Tortilla no less than 10 times and I've never been disappointed. Food is flavorful and consistent (tacos are on point), fast delivery, the delivery man is kind and courteous, and their prices cannot be beat.
Josh
Not sure what the other reviews are talking about- Fast delivery each time (though I've ordered for lunch each time can't speak to night delivery), high quality ingredients / meats.
About us
Dinner, Healthy, Lunch Specials, Mexican, Tex-Mex
Today

Delivery: 11:00 AM - 10:20 PM

Takeout: 11:00 AM - 10:20 PM

Delivery

Monday:

11:00 AM - 10:20 PM

Tuesday:

11:00 AM - 10:20 PM

Wednesday:

11:00 AM - 10:20 PM

Thursday:

11:00 AM - 10:20 PM

Friday:

11:00 AM - 10:20 PM

Saturday:

11:00 AM - 10:20 PM

Sunday:

11:00 AM - 10:00 PM

Takeout

Monday:

11:00 AM - 10:20 PM

Tuesday:

11:00 AM - 10:20 PM

Wednesday:

11:00 AM - 10:20 PM

Thursday:

11:00 AM - 10:20 PM

Friday:

11:00 AM - 10:20 PM

Saturday:

11:00 AM - 10:20 PM

Sunday:

11:00 AM - 10:00 PM